Halong bay, Natural Wonder of the World has impressive and amazing sceneries with a number of spacious karst caves and beautiful long sandy beaches.
MOST BEAUTIFUL BEACHES IN HALONG BAY
Soi Sim Beach
Soi Sim Beach Halong Bay 
Located at the root of Soi Sim Island, Soi Sim Beach is about 10 kilometers far from Bai Chay. This is a very long white sandy beach for tourists to relax and enjoy the swimming time in Halong Bay. This area is quite peaceful with tranquil and blue water. From the water face, you can easily see groups of small fishes swimming under the emerald water. Soi Sim Beach is also known as one of the ideal places for diving.
In addition, Soi Sim Island also has a good position to enjoy the beauty of Halong Bay from above. From the top of the island, you can see the fabulous view of Halong Bay both to the northeast and southwest. Following each stone steps to the top of Soi Sim island, you will have an amazing experience here.
Tuan Chau Beach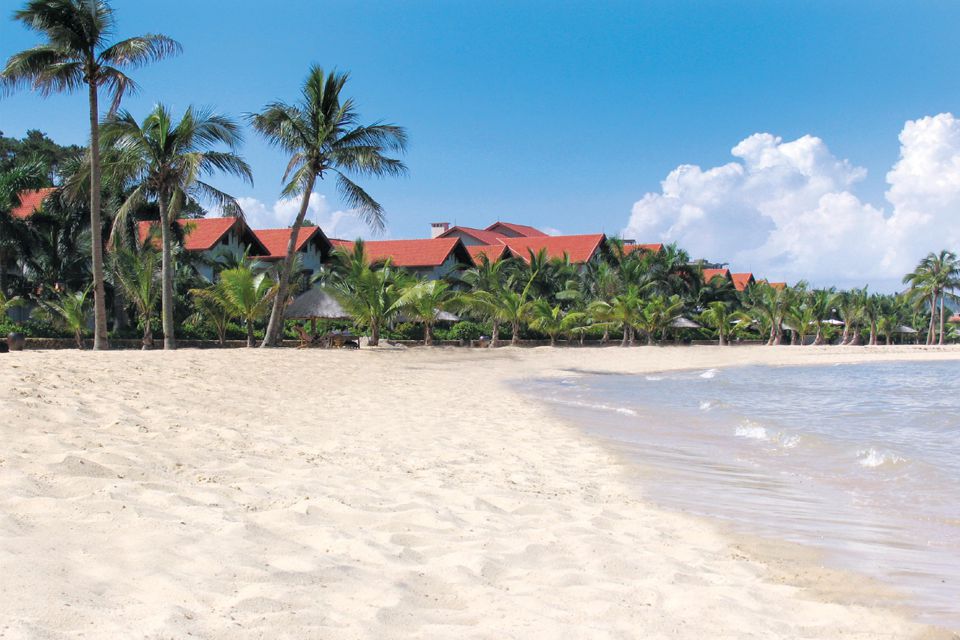 Tuan Chau Beach HaLong Bay
It is a very nice beach at Tuan Chau Tourism Area, about 8 kilometers from the harbor. This is a beautiful human-made beach of Halong. Coming here, you can enjoy the beauty of the bay and experience in a number of entertainment activities such as climbing, camping or relax at resorts.
Titop Beach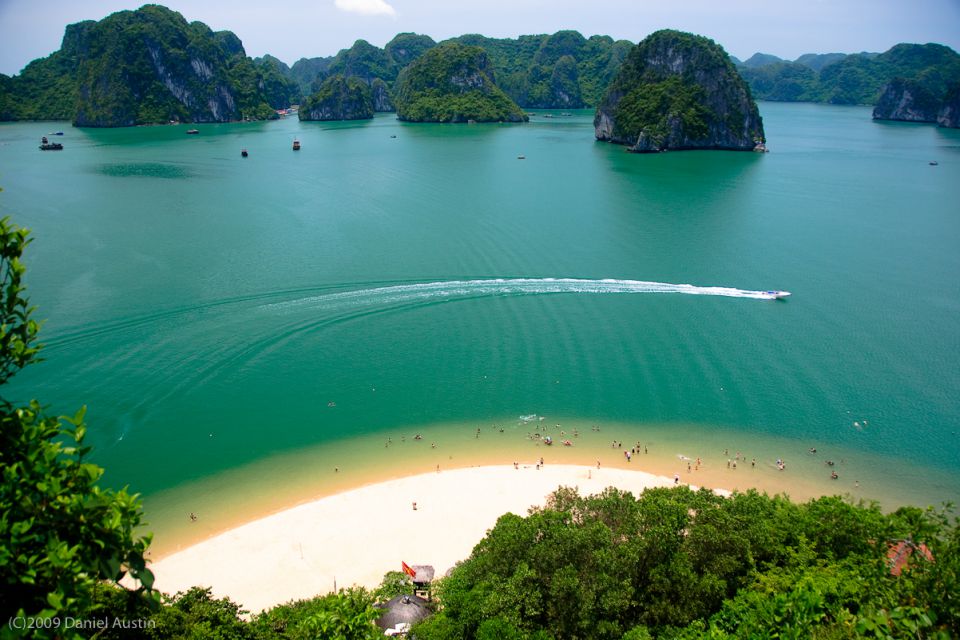 Titop Beach Halong Bay
The Titop beach has the shape of the moon hugging the rock island. The sandy beach looks a bit small but very spacious and peaceful for tourist to swim, take sunbathing, or do kayaking there. The water here is blue and tranquil around the year.
Name of the island comes from a historical story. In 1962, Ho Chi Minh president and Giec Man Titop visited the island and then is was named as the hero's name. Nowadays, Titop Beach becomes a very attractive destination for tourists when visiting Halong Bay. You can visit this beach by taking an overnight cruise in Halong Bay.
Ngoc Vung Beach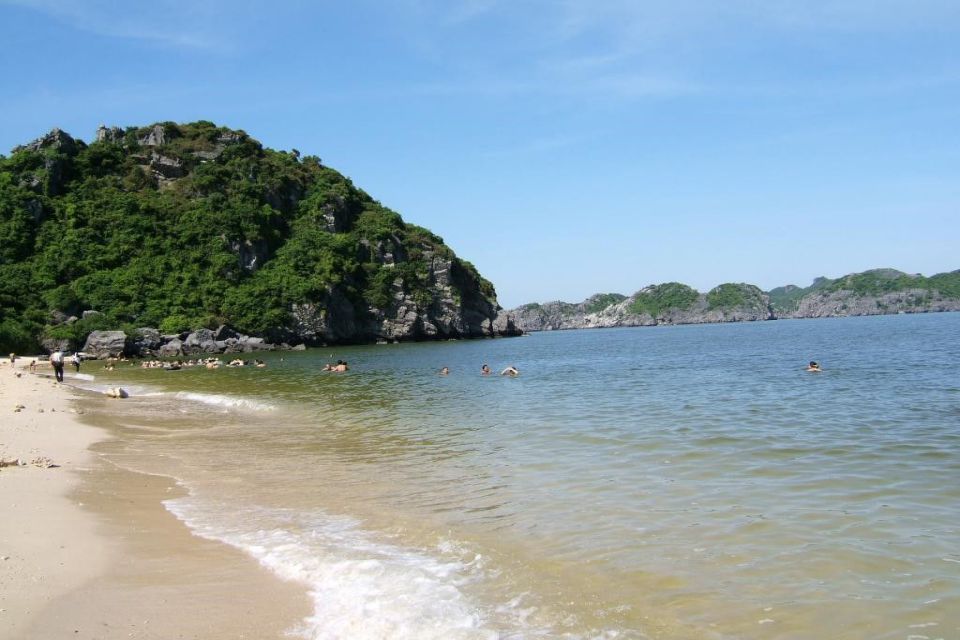 Ngoc Vung Beach Halong Bay
In comparison with other beaches, Ngoc Vung Beach is quite far from the harbor. It has large space and its water is blue and emerald around a year. About 34 kilometers far from the harbor, this island is located to the south of Ngoc Vung Island.
Under the sun beans, Ngoc Vung Beach looks so beautiful. The seafood there also is very fresh and delicious provided by the locals.
Quan Lan Beach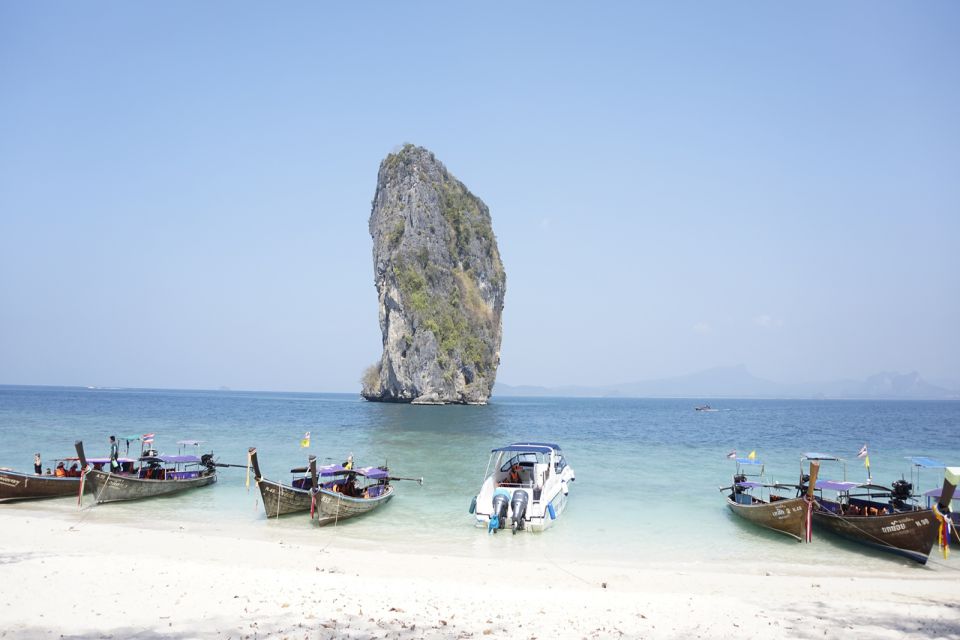 Quan Lan Beach Halong Bay
Belonging to Bai Tu Long Bay, between Minh Chau and Quan Lan communes, Van Don district, Quang Ninh city, it is a new beach of Halong. The environment there is so clean, fresh and peaceful.  It is almost nontouristic with a long sandy beach in few of kilometers. Under the water face, there are a lot of sea plants. Visiting this island, you will have a truly amazing experience for your vacation.
Minh Chau Beach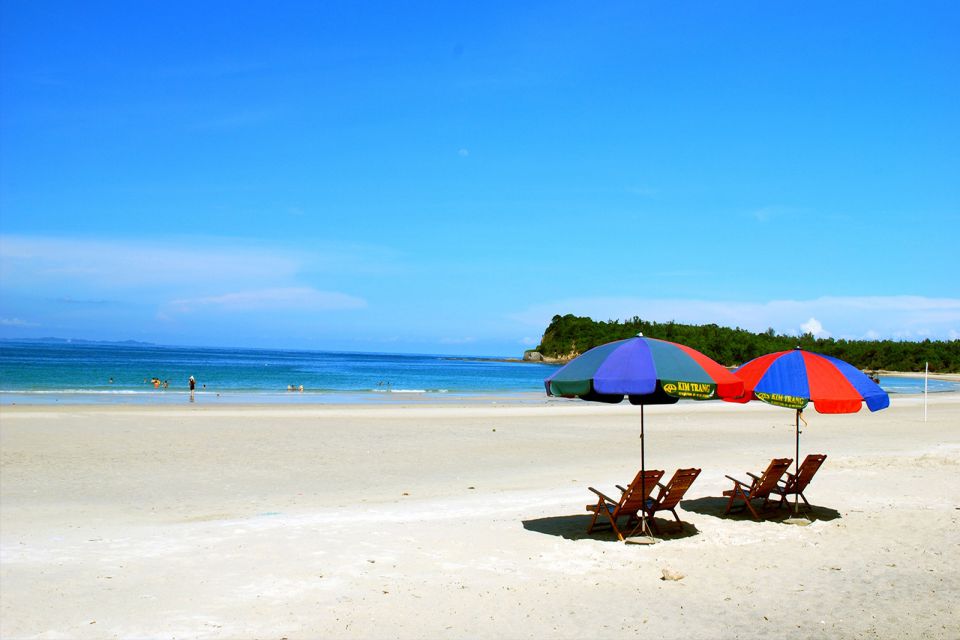 Minh Chau Beach Halong Bay
Minh Chau is a very beautiful famous beach in Halong Bay. You can go camping at the beach overnight. It is sure an unforgettable memory for your friends and family. To travel to Minh Chau beach, you should go from Cam Pha, by Tai Xa ferry to Cai Rong Town. The ship from Cai Rong will take you to Quan Lan Island and then you will go to Minh Chau. It takes you about 3 hours to travel there.
Ba Trai Dao Beach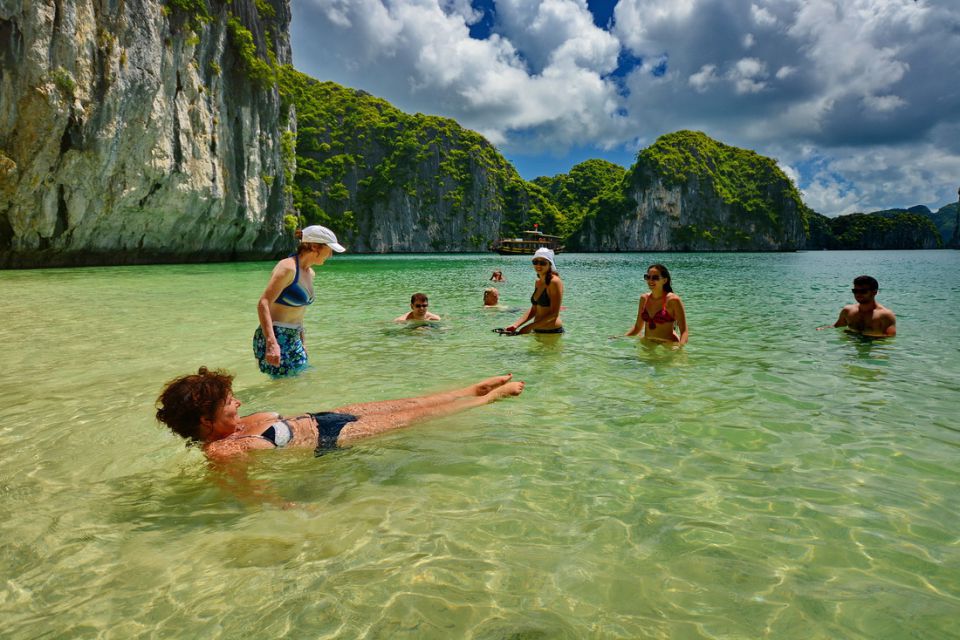 Ba Trai Dao Beach Halong Bay
From the harbor, it takes you about 10 hours to travel by canoes to this beach.  Normally, tourists only can come to this beach from 2 to 3 hours because most of the time the beach is under the water. However, it is worthy for you to visit this beach once-in-life. If you choose a Halong Bay overnight cruise, you also may have a chance to visit this beach because it is one of the destinations on their cruise itinerary.
In addition, To enjoy the most beautiful sightseeings in Vietnam by your eyes, you can see some itineraries below Halong Bay Cruises – Hanoi Tour – Vietnam Tours – Sapa Tours – Package Tours or book a private car to discover where ever you want to enjoy the Vietnamese taste.